Elegant CorporateMeeting Venue in NYC
3 West Club offers the elegance of a mansion with the convenience of a modern event space and the distinctiveness of a historic landmark. When it comes to providing functional and sophisticated backdrops for corporate affairs, nothing can compare to the 3 West Club and our six breathtaking venues. From gala dinners to large corporate events, the possibilities are endless. Our venues, along with our event coordinators, can provide everything you need to host:
Large Conferences
Corporate Events
Meetings
Galas
Private Dinners
Receptions
Fundraisers
Holiday Parties
And More
When you are ready to reserve our corporate event venue in Manhattan, NY please contact us directly. Our venues are available for those throughout Brooklyn, Queens, Long Island, Scarsdale, NY; Jersey City, NJ and everywhere in between. We look forward to providing you with a beautiful gala event space that is sure to leave a lasting impression on your guests!
For corporate events, meetings, and holiday party inquiries, contact us directly today.
What You Can Expect from 3 West Club
Our friendly, professional team of experienced caterers and servers will ensure your meeting or other event is perfectly planned and executed.
Choose from a wide variety of gourmet menus. We would be happy to personalize your menu to reflect your taste.
Depend on our professional coordinators and our warm and welcoming banquet staff.
Location Shoots & Holdings
We have previously had the Tony award show, filming locations for FX series, and popular news channels!
Want to bring your production to 3 West Club? We'd be happy to work with your film crew in order to hold space. Contact us directly today to learn more about our availability.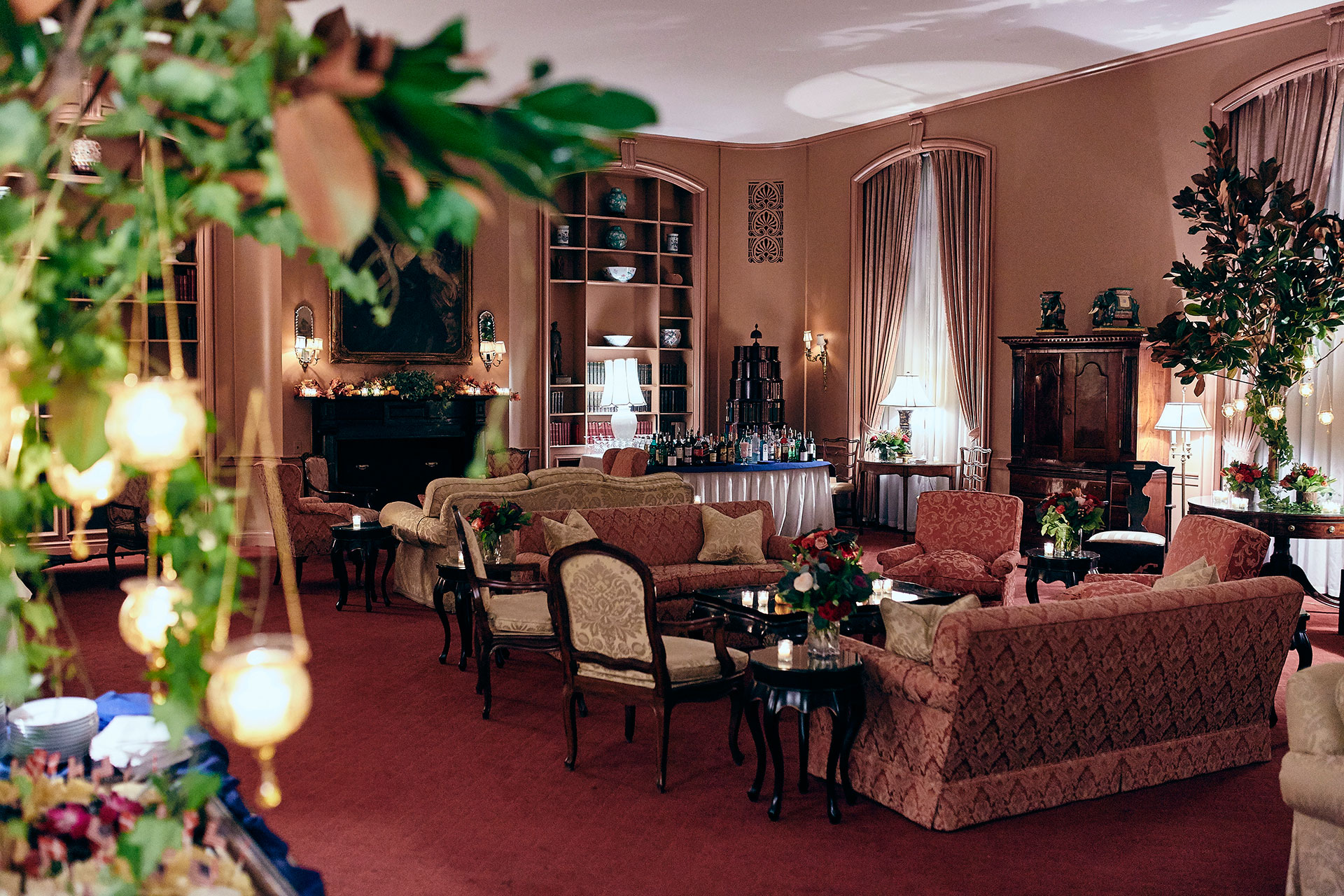 Perfect for Prom Night
For a night they won't forget, help the memory stick by hosting in one of our magnificent venues. Our venues range in sizing so you can find the perfect space for your students to celebrate in style.
View our venue options.
Dining
The 2M Pub is located on the second floor; the pub serves hotel guests lunch and dinner. Menu service is available throughout the day and night for dinner. The Pub can stay open all night.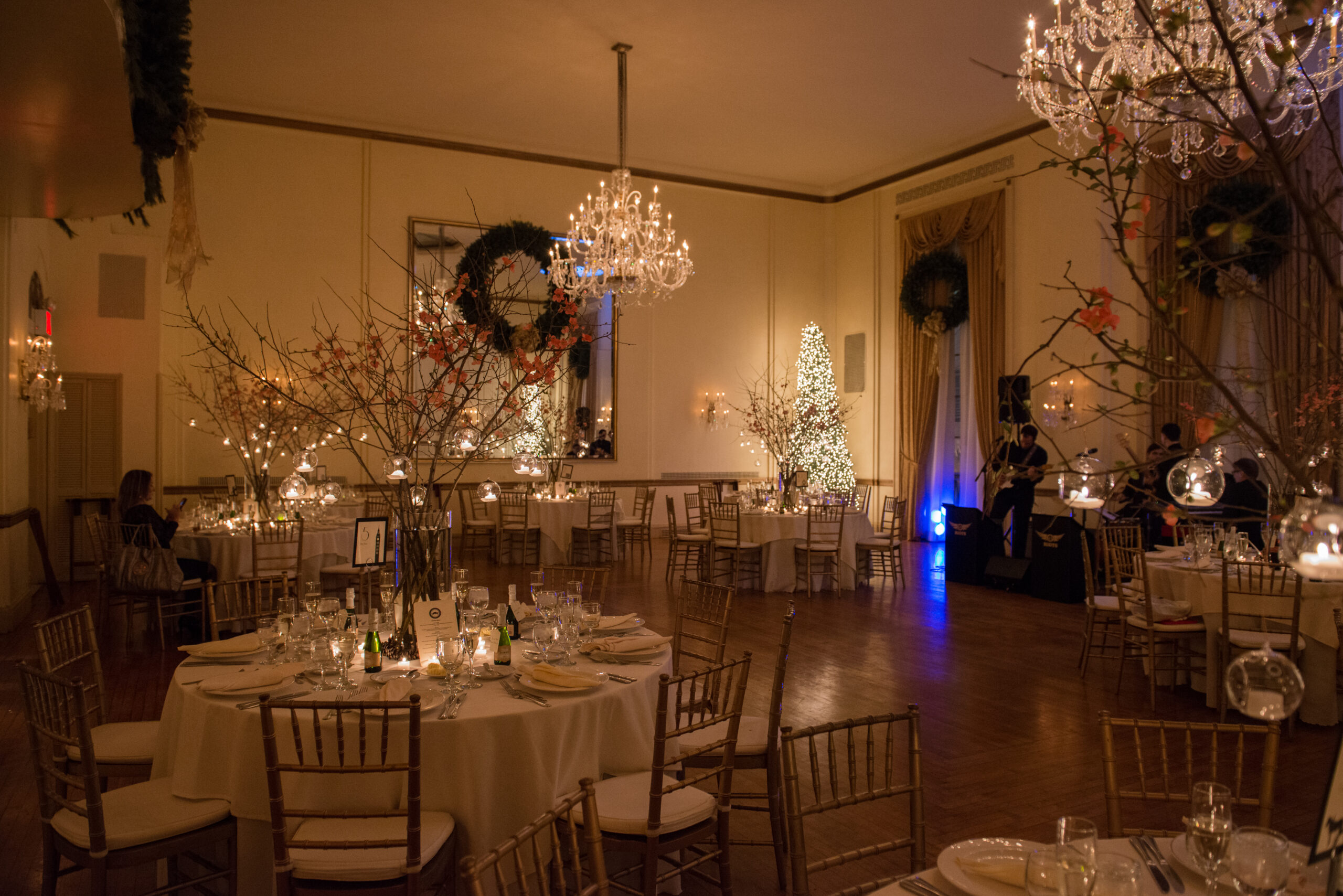 "Gorgeous venue. Used to be a mansion. A lot of history. The catering service is fantastic. They work hard, remember details about your order, pay attention when you leave, and they cook up a delicious rare steak."
- Ryan, Google
"My state association, which I am a board member of, has used the 3 West Club for the past four years for our annual conference. What you also need to know is I am a professional speaker and have done 4,000 programs in 18 countries. I have seen a lot of venues. The 3 West Club is a fantastic venue with multiple terrific rooms. Their AV guy is an all-time great, one of the best I have ever worked with. And the food is stunning. I would just go there to eat."
- DrRick B., Google
"Had the pleasure of working with Laura Carbonneau and the catering team for a recent anniversary party and can recommend them highly. They went out of their way to accommodate our floral plans....the room looked beautiful. And the food was excellent!!! Thanks to all at 3 West Club!"
- Cynthia J., Google
"This is an incredible venue in the center of NYC. You can't find a more convenient and beautiful venue. It is elegant and classic and offers a variety of rooms for different functions. The staff is amazing and the food was great."

"The venue is a secret gem! The team was detail oriented, friendly, and had lots of cost-effective options to choose from. The quality of the food and service was complimented by ALL."

"I attended an event that took place at 3 West Club. The food was amazing, the staff was nice and helpful, and I loved the details of the boutique hotel!"
- Gio V., Google